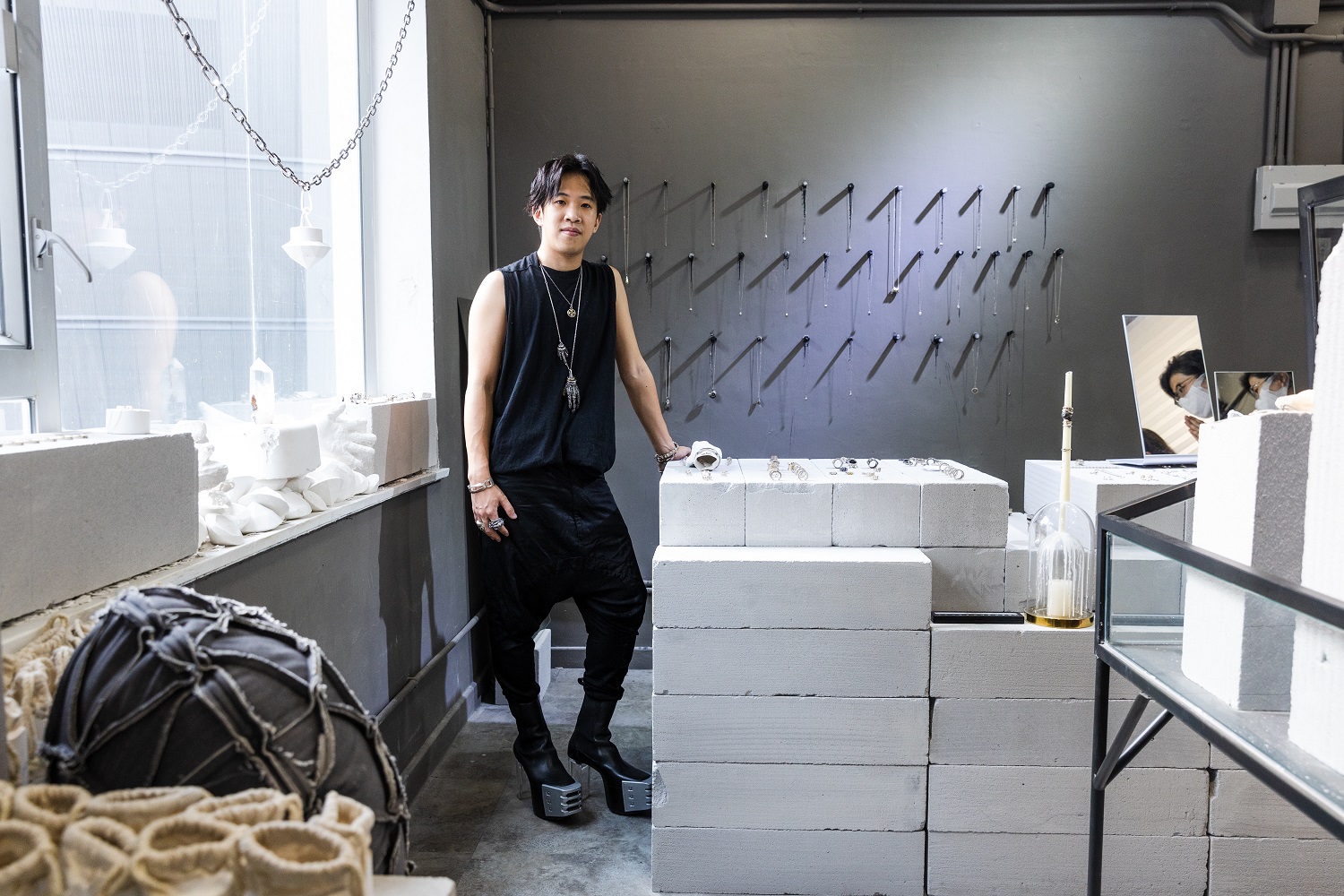 When it comes to jewellery, pearls and diamonds are often associated with 'luxury' and 'elegance' but rarely with everyday wear. A.dult.O & JOVEN: is a creative local brand that has turned jewellery into an everyday 'must-have', by making it more affordable for everyone.
The founder of the brand, Aso, studied jewellery design at university and looked forward to creating his own brand. Initially, Aso's business focused on customised diamond engagement rings and wedding bands. However, these were expensive. Likely because of the cost, customised diamond jewellery was also not widely available or even popular in Hong Kong, and so the production volume was not sufficient to sustain a business.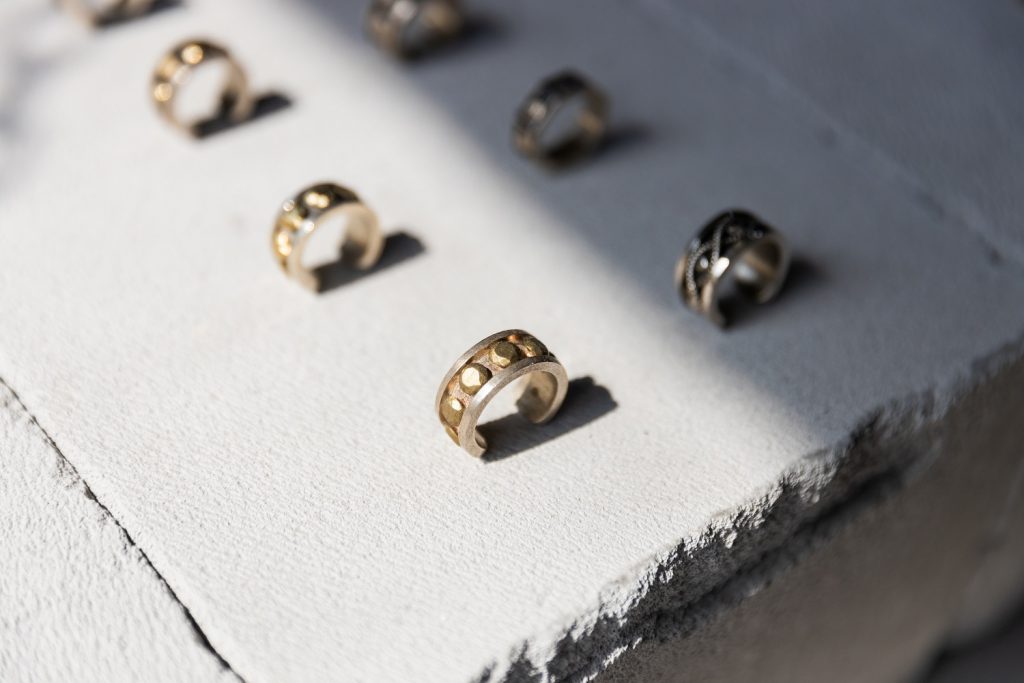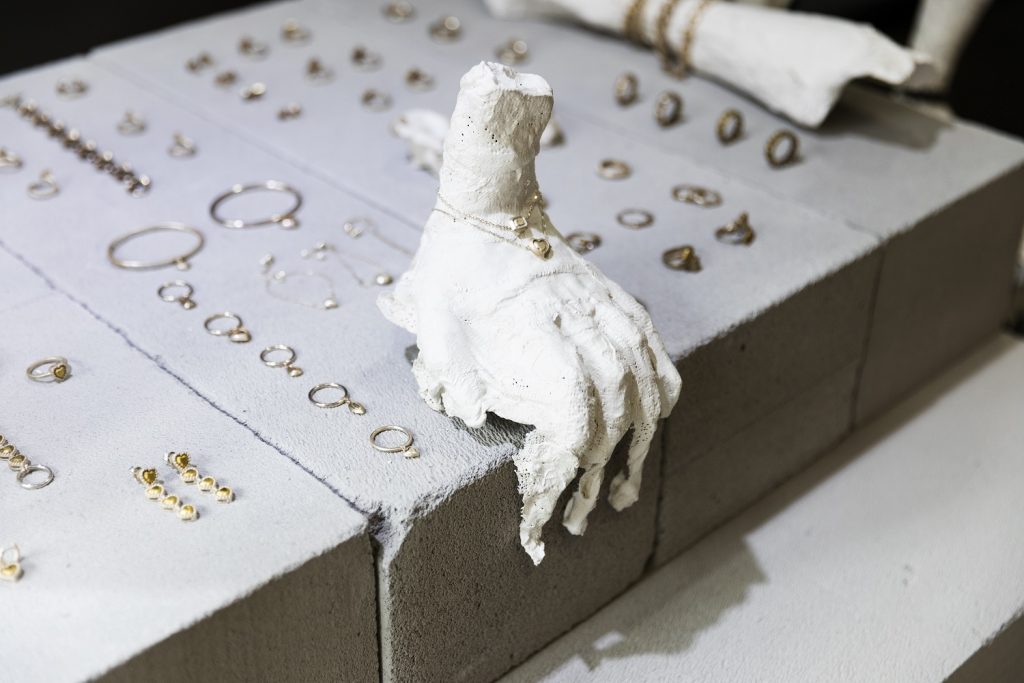 During a casual conversation with a friend, Aso realised that the high cost was not the only reason for the lack of popular demand for diamond jewellery. Apparently in most people's minds, diamonds should be bought only when you reach an important 'older' stage in life. This inspired him to create an alternative jewellery collection "j.ove.n" – Spanish for "young man" – in which sterling silver is matched with unique diamonds cut to create an affordable jewellery collection for young people.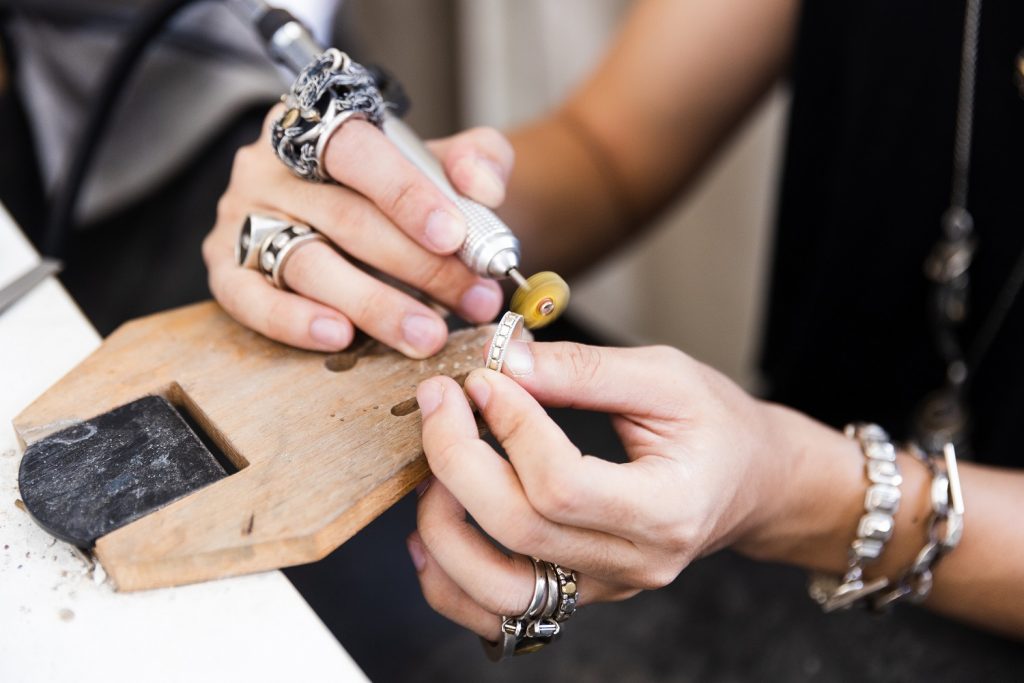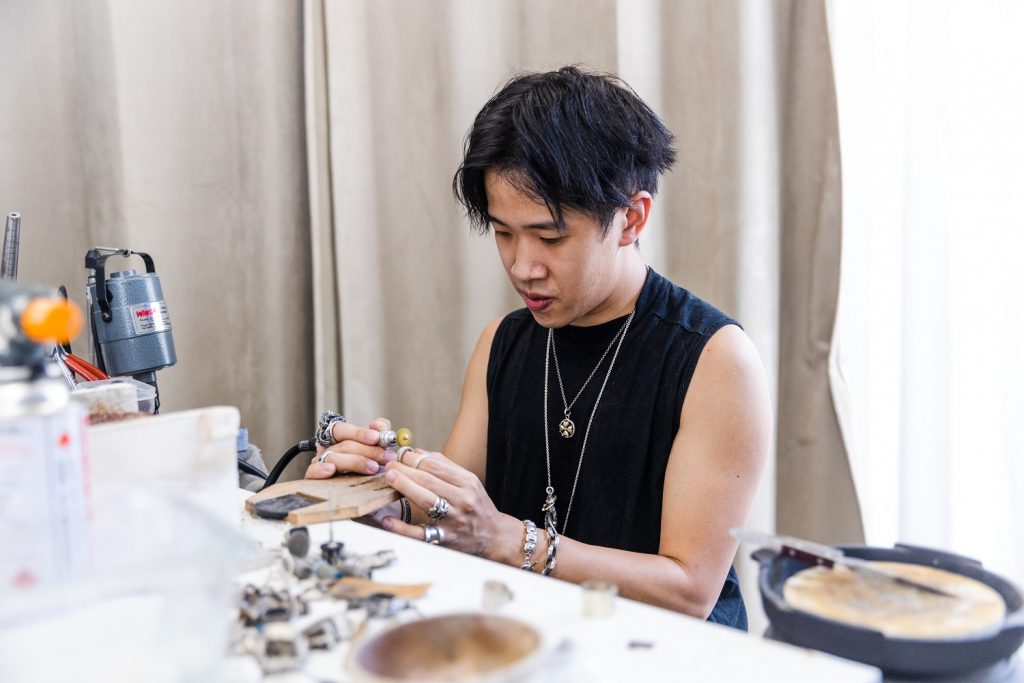 Aso has always loved Hong Kong culture and once, when he was a student, he visited a local printing company and was fascinated by the square character blocks lined up in a cabinet against a wall. It was an image that stuck in his mind: "Chinese characters reflect the culture of a place and I wanted to incorporate these into my own designs to make unique, stylish, and elegant pieces. This inspired his second collection 'A.dult.O' – Spanish for 'adult'. This was a text-based jewellery collection that helped people "textpress" their emotions through individual Chinese characters."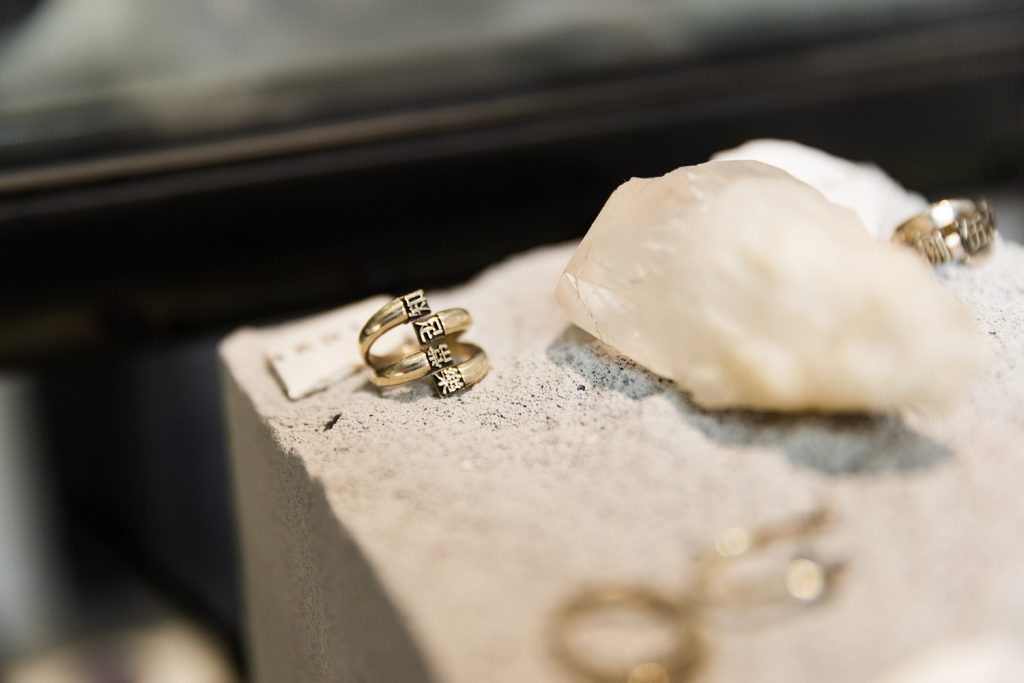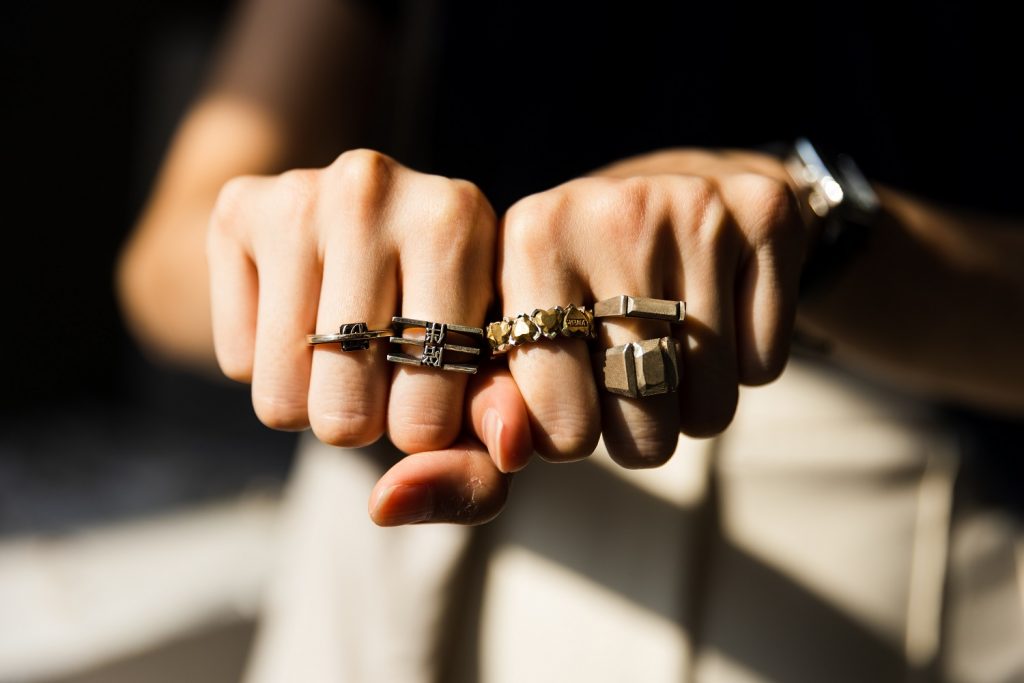 In this day and age when Hong Kong craftsmanship is declining, Aso finds it a challenge to run his own handmade brand: "Locals are fond of foreign brands and think that products made overseas are of a higher level in terms of materials and craftsmanship. They think that "Made in Hong Kong" is a step down. But the fact is that the standard of Hong Kong craftsmanship is comparable to that of even major foreign brands." Aso hopes that the public will pay more attention to local brands. A.dult.O & JOVEN: not only has its own collection, but also displays jewellery by others. Besides appreciating his own brand, he hopes that visitors to his shop get to know the works of other Hong Kong designers too!
A.dult.O & j.ove.n
Address: Unit A, 3/F, 52 Yun Ping Road, Causeway Bay, Hong Kong