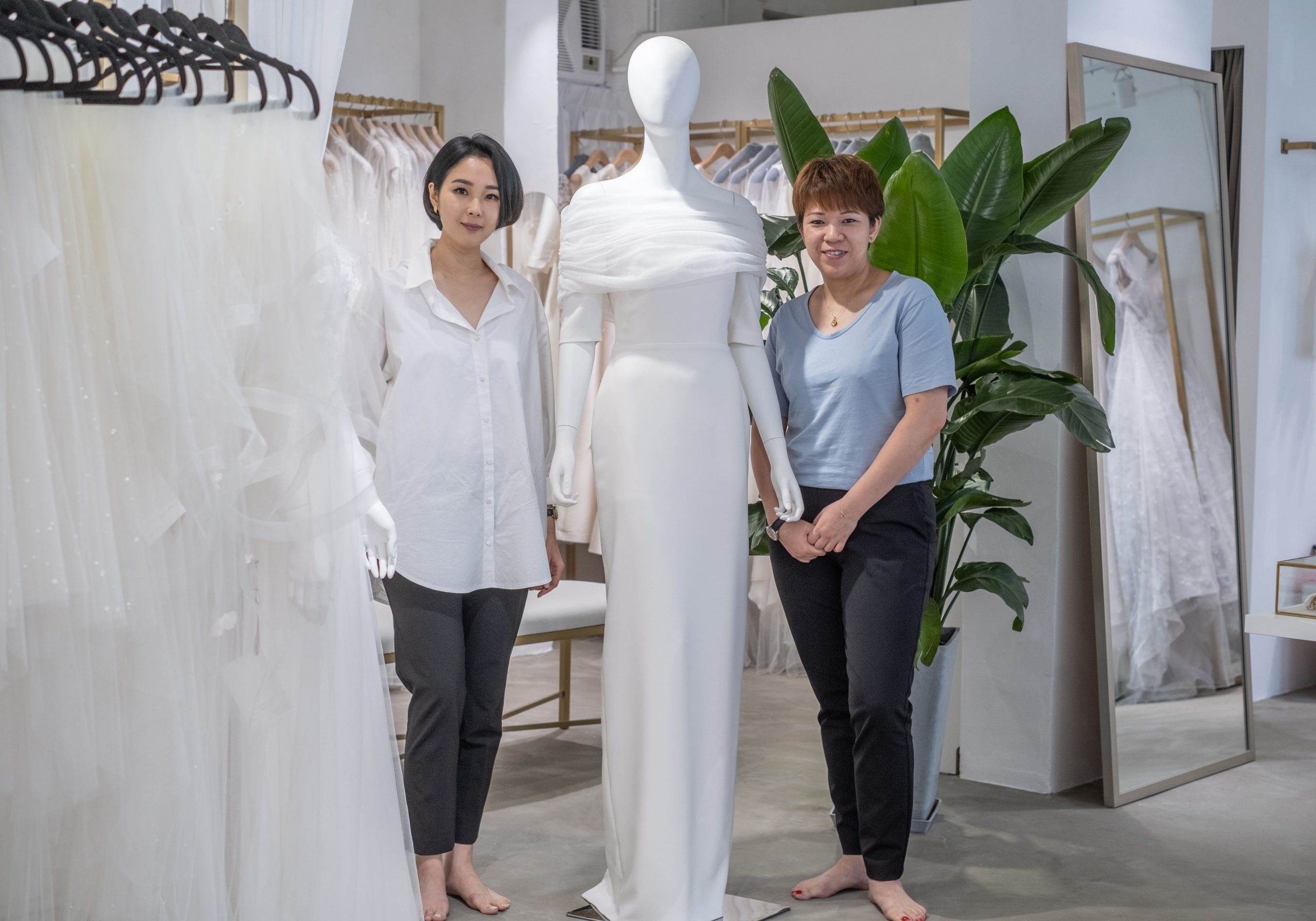 Every bride-to-be dreams of slipping into a wedding dress. But to find the dress that best fits our body shapes and shows off our personalities is truly a difficult feat. JE Bridal Atelier's owners Joey and Ellen hope to resolve brides' woes by offering a cool but tasteful curation of gowns plus a selection of head pieces and accessories that they've designed themselves.
Fueled by Passion

Joey reminisces her passion when she first embarked on this journey of bridalwear. It was sparked through an encounter with the founder of notable bridal label, BRIDE AND YOU, in Korea, where she spent time working. "I was in wedding photography; but when I crossed paths with this brand, I felt a great urge to bring it to Hong Kong and become its distributor." Back then, Ellen was working at a fashion label and took on making wedding accessories in 2008. She eventually started her own label and met Joey through mutual friends. They felt the professional chemistry immediately and took a leap of faith to open their own boutique.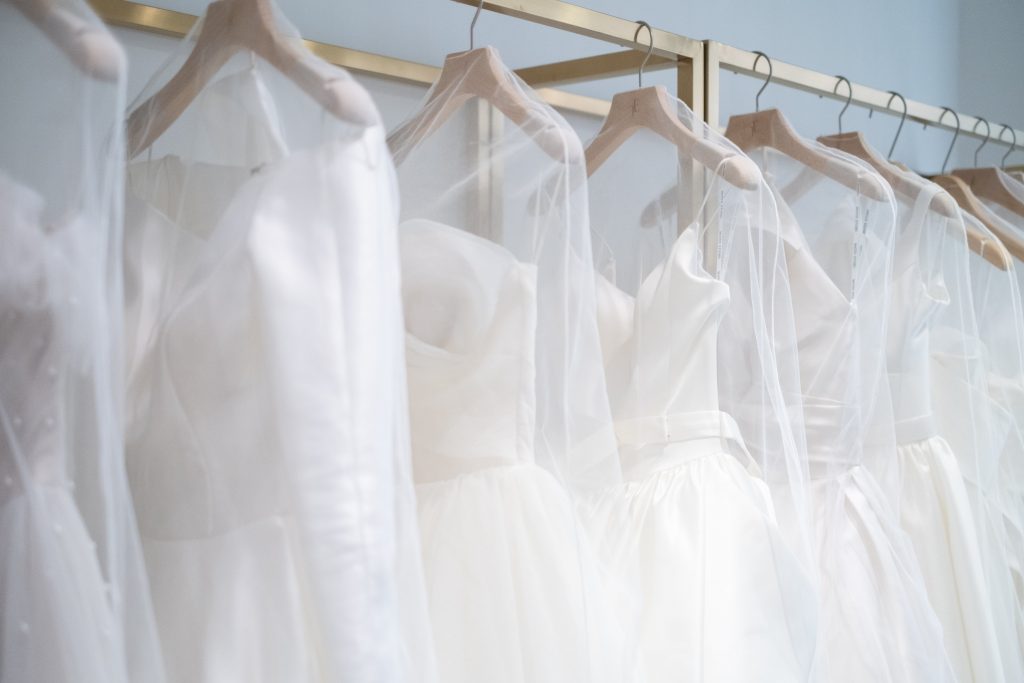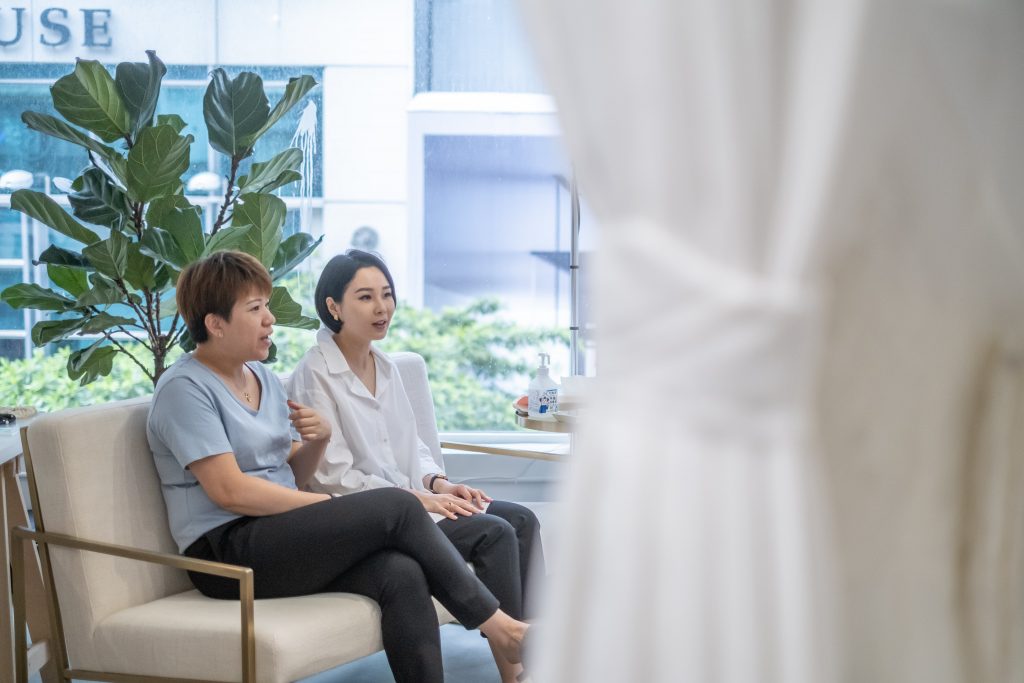 "If we don't love it ourselves, how can we convince others to?"
JE Bridal Atelier features chic and minimalistic dresses. Every gown, accessory, painting or even carpet is a prized possession. "Our customers would only like it if we love it," they said. Before the pandemic, the duo often travelled to Europe for Bridal Week, studying each design and trend in detail. Since COVID-19, they've fortified their social media approach to stay abreast up-and-coming designers, bridal brands and new styles. Albeit the slump the pandemic has had on the wedding industry, Joey and Ellen's passion and affection for bridalwear remain strong as they continue to dress blushing women in gowns and accessories that best illustrate their love stories.
Enjoy the Journey, Relish in the Details
Unlike other boutiques packed with rack after rack of gowns and dresses, customers are greeted at JE Bridal Atelier with natural sunlight permeating from three glass walls. Every session only has one group of customers so they have Joey and Ellen's complete attention. Ellen offers advice for brides-to-be who have yet to find their dream wedding dress after countless appointments at different ateliers: "Taller brides can opt for A-line silhouettes to accentuate their buttocks; slimmer women can show off their body shape through mixing and matching different textures."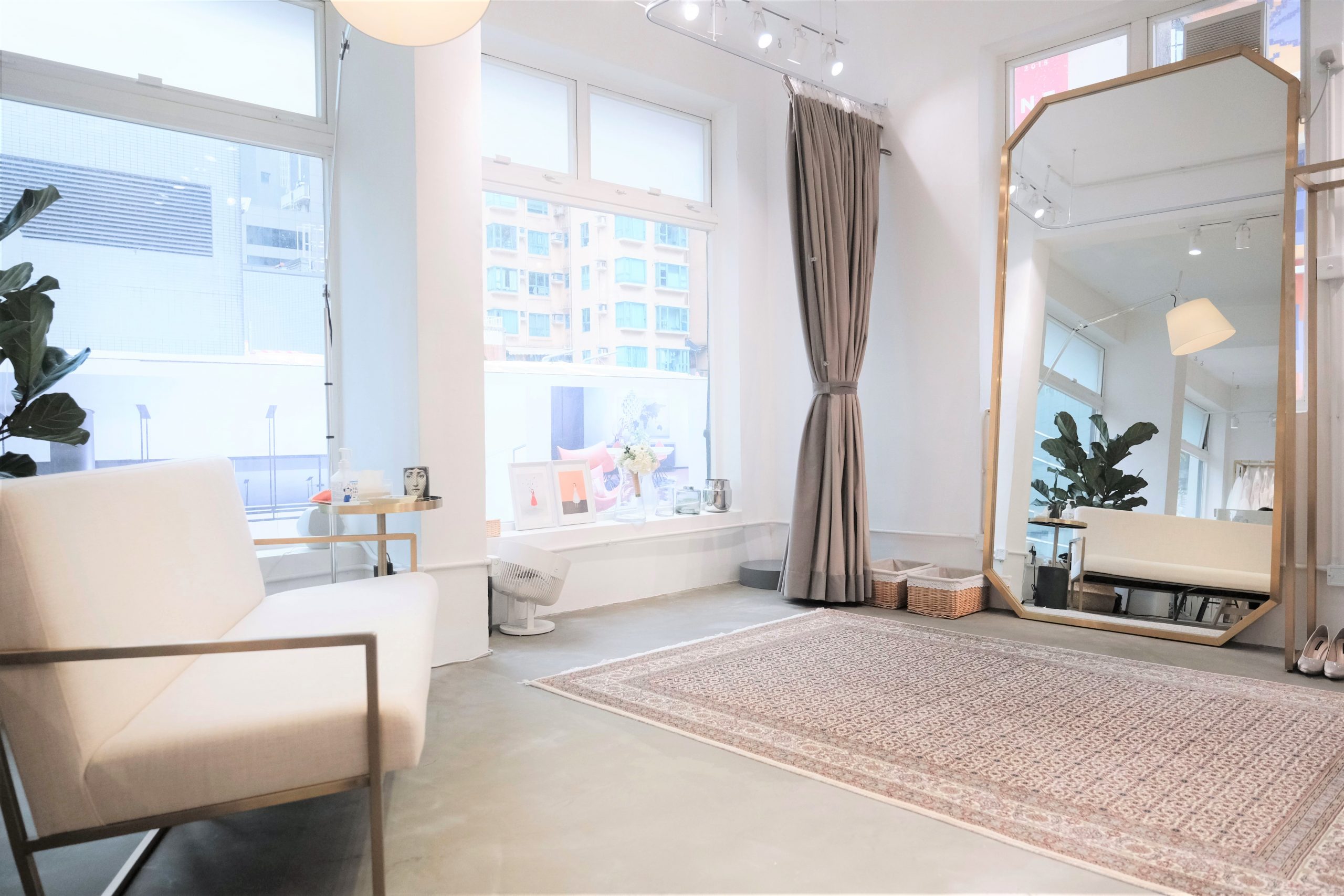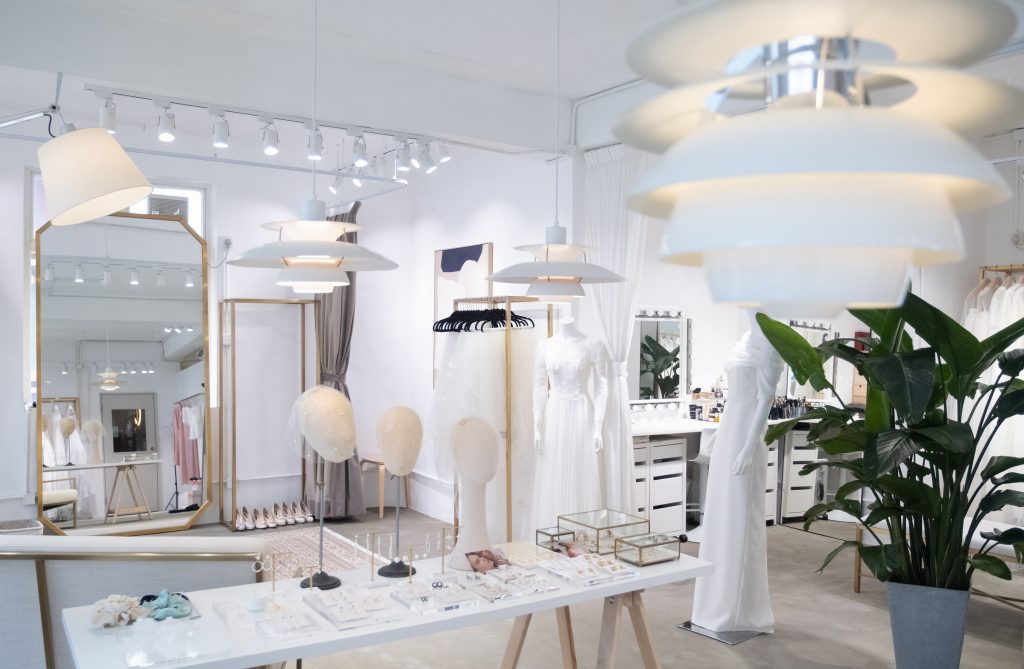 Love at Lee Gardens
The choice of shop location was serendipitous. Joey used to work in Causeway Bay and has a long sentiment for this neighbourhood. When it came to her own bridal atelier, she was mesmerized by the shop's glass walls and the sense of serenity it brings. When customers ask for recommendations for men's suits and makeup artists for their big day, the bridal duo will also promote ones within the Lee Garden neighbourhood to help businesses within the community!
JE Bridal Atelier:3/F, No.17 Yun Ping Road, Causeway Bay